Immigration Attorney in New York City and Queens
Welcome to the Immigration Law Office of Marilyn Orbach-Rosenberg. We are a leading immigration and deportation defense firm with vast experience in all areas of Immigration and deportation law. This focused approach allows us to stay abreast of the ever-changing immigration laws and procedures, a critical factor for each client's success.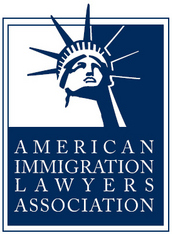 We specialize in family and employment-based immigration and assist clients in all jurisdictions of the United States in obtaining all categories of visas and in the process of acquiring permanent residency in the United States. We help individuals through the citizenship and naturalization process and other matters including deferred action, asylum, humanitarian parole and temporary protected status.
Our firm provides a strong, effective deportation defense in removal proceedings and we fight zealously for the release of immigrants detained at the border or otherwise by the Immigration and Customs Enforcement (ICE).
Ms. Orbach-Rosenberg has a particular expertise in immigration (criminal immigration) assisting clients currently in removal proceedings due to a criminal record.
If you would like to speak directly to an experienced and honest immigration lawyer who will address your immediate immigration concerns and help you achieve your immigration goals please call (718) 440-9002 or contact us online.
EXPERIENCED IMMIGRATION LAWYER MARILYN ORBACH-ROSENBERG
If you are facing an Immigration Emergency such as immediate deport
please contact us at (718) 440-9002 at any time to consult directly with
Ms. Orbach-Rosenberg NOW.
We are open 24 hours a day, 7 days a week, including holidays.